Mushroom Blend (30 servings) - When you can't pick just one, call on all. The perfect blend of functional mushrooms is here to swoop in and fortify your overall wellbeing. Mix into coffee, tea, or smoothies for your daily dose of superhero.
Defend your immune system.
Not down to figure out which mushroom to drink and when? We get it! Take two scoops of the top 10 functional mushrooms to help support your immune system and overall wellbeing, all day, everyday.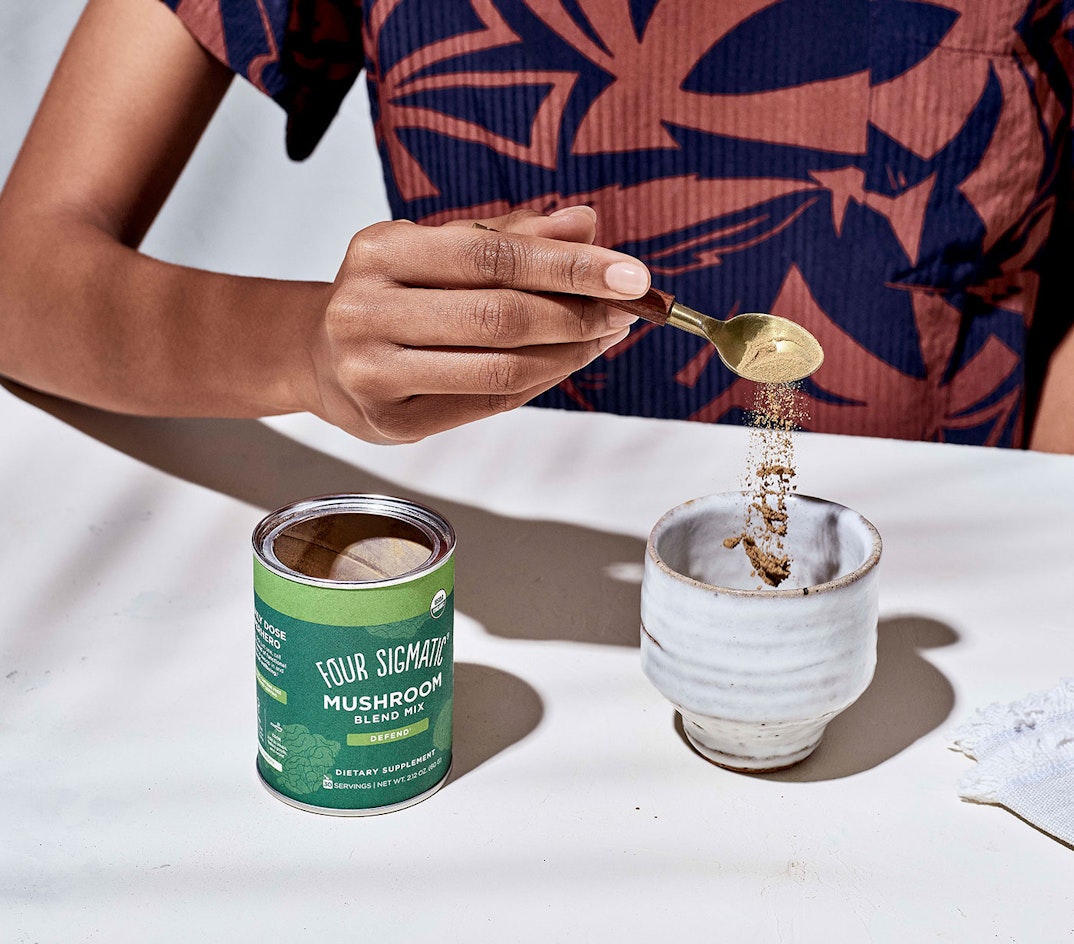 \
Mix. Sip. Defend.
Earthy and smooth, each scoop dissolves quickly in coffee, tea, or your favorite smoothie. Heck! We even add it to soups and baked goods.
No caffeine, no extra energy added, so you can add in any time.  
Sustainable can design can be recycled, and there's a mini scoop inside so you always get just the right amount.